Our new suite of products make working with NFT data and hosting your own secondary
market simple. Like it should be. Now the only question is, what will you build?
Read Our Vision
SUBSCRIBE TO OUR NEWSLETTER
SUBSCRIBE TO OUR NEWSLETTER
A Complete Ecosystem of Products for NFT Creators, Developers and Enterprise Brands
All the data you need to start building web3 projects and applications. Our enterprise-grade indexer captures token data for every NFT and ERC-20 on Ethereum and Polygon, making it easy to build automations, monitor on-chain events, power dynamic NFTs applications, and so much more.
Read More
500M+ TOKENS
Our database houses hundreds of millions of NFTs for quick & easy access
Metadata + Media
All token metadata, media & thumbnail images are also available for display
EVM Optimized
Can be reconfigured to retrieve data from any EVM chain by request
GraphQL API
All data & media accessible via our simple-to-use API for your next project or app
CUSTOM MINT PAGES FOR
ARTISTS, COLLECTIVES and CURATORS
Host a group drop on your own domain, complete with personalized branding and your own custom contract that's yours to keep, courtesy of the Blockparty team.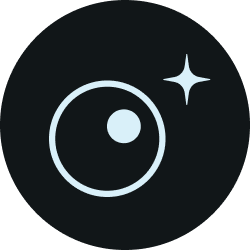 hildabroom.xyz
We teamed up with rising Web3 curator hildabroom to power his first curated group drop on his own custom contract and domain.
The drop was a success with multiple pieces selling out, one in less than a minute, and over 65 editions sold within a week of going live.
Our MultiDEX allows you to seamlessly integrate decentralized NFT trading directly into your website. Set programmable royalties, customize the experience to match the vibe of your community, and make holders feel at home by enabling them to trade within your own brand ecosystem.
Wait, what?! How?!
Um, you weren't meant to see this. This is awkward. This isn't ready yet. Please be patient.
I mean, what?!
Um, you weren't meant to see this. This is awkward. This isn't ready yet. Please be patient.
Our mission is to
empower

creatives

to build

self

-

sovereign

economies

around their work
and close the gap between primary and secondary markets for all
Think you or your project might be a good fit for what we're working on?